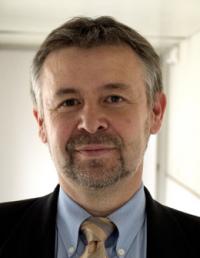 Functions :
Department : Management, Emeritus Professor

N1 - 202 - Rue Louvrex, 14 4000 Liège

Jean-Marie.Dujardin@uliege.be

+32 4 2327311



General data :

Category: Académique

Biography: Jean-Marie Dujardin is a commercial engineer and holds a PhD in Business Administration. He is a full professor in the Management Department of HEC-ULg, where he teaches human resource management, and especially soft skills, competence management and didactics applied to economic sciences. His field of research covers management skills, the transfer of intergenerational skills in businesses, competence recognition and the development of lifelong learning at European Union level. His expertise is called upon on issues relating to competence development policies, continuous learning and higher education didactics, both in private and public institutions. He is in charge of Lifelong learling at University of Liège and is an active member of the EUCEN network (European Universities Continuing Education Network).

Research data :

Research centers :
CGC (Cellule Gestion des Compétences)

Thesis title : [1985] Tentative application of management methods to education policy : assistance to decision-making and failure prevention in Belgian secondary school education Ph.D. in Business Administration
Publications: Click here