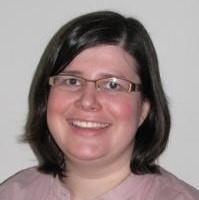 Functions :
Department : Operations, Assistant Professor, Phd
Field of research : Business Analytics and SCM, Faculty
Field of research : QUANTOM - Centre for Quantitative Methods and Operations Management

N1 - 329 - Rue Louvrex  14 - 4000 Liège

Veronique.Francois@uliege.be




General data :

Category: Scientifique

Biography: Véronique François holds a PhD in Economics and Management and a Master Degree in Management Science from the University of Liège. She is a Postdoctoral Researcher in the research centre QuantOM (Quantitative methods and Operations Management) and an Assistant Professor of the Operations Department at HEC Liège - Management School of the University of Liège. She has a consulting experience related to the improvement of transportation and distribution systems. Her research topics include metaheuristics for practically grounded optimization problems, with a particular interest in healthcare systems.

Teaching data :
Courses :
Research data :

Thesis title : [2018] Ph.D. in management
Publications: Click here