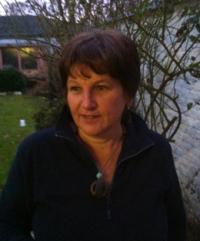 Functions :
Department : Management, Full Professor
Field of research : Changing workplace and strategic HRM, Faculty
Field of research : EGID - Etudes sur le Genre et la Diversité en Gestion
General data :

Category: Académique

Biography: Annie Cornet has been a full professor in HEC-ULg, the business school of the University of Liège since 1999. She has a PhD in management, a Research Master's in management (DEA), a Master's (licence) in sociology and a Bachelor's degree in social service. She teaches HRM, organizational theory, change management, the social aspects of business and economy, qualitative methodology and methodology for Bachelor's and Master's thesis. She is a specialist in gender studies and diversity management issues (intercultural management, homophobia, age management, disabled people in the workplace, etc.) She wrote many articles, several theoretical books (gender and HRM and diversity management and HRM with Dunod Editions, 1998), several handbooks around diversity management (1998, 2012, 2014) and a case book in 2014 in Liège University Edition. She also wrote a book with AFMD (French association of diversity managers) around the issue of diversity management in social consultation and trade union agenda. She is also specialized in women entrepreneurship (Diane project), gender mainstreaming and gender budgeting. She is a member of the Council for the equality of men and women in the regional government of Wallonia, of which she was the president for 4 years. She also teaches in some business schools in France, Switzerland and Africa (DR Congo and Cotonou-Benin). She also conducted research in 2014 about the position of women in scientific and academic positions at the University of Liège and has been a counselor to the Dean on matters of gender and diversity since September 2014. She taught in HEC Montréal (2000-2001) in the management department and studied social service at Laval University (1988-1989).

Research data :

Thesis title : [1998] Reengineering facing its contradictions. Focusing on people. Ph.D. in Management
Publications: Click here